Take a look at our most recent reviews!
Purchased recently? We'd love if you'd share your review, too!
The most beautiful and high quality bows we have been using for almost 2 years! Amy does a FANTASTIC job designing these.. always new and exciting fabrics and styles that are great for any occasion. They always ship quickly and are sent in beautiful packaging— usually with a freebie as an expression of gratitude. Definitely continue to be a huge fan of these for my girls!
We are so happy with our order! Estero Bow Co products are high quality, fairly priced and absolutely adorable! They are absolutely made with LOVE! Can't wait to see new products!
Thank you so much for the beautiful bows and scrunchie. My daughters will be so excited for their back to school gifts!
The quality is amazing! The patterns and colors are gorgeous. The bows, clips, and scrunchies are so beautiful I want to keep them all for myself! I've become a lifelong customer and I can't wait to order more!
Adorable! This shop is our go-to for bows- they are so cute!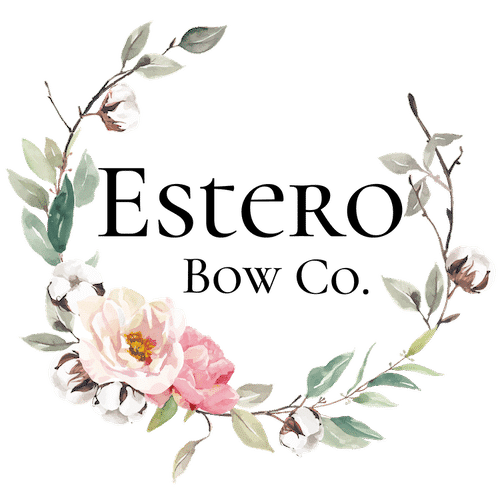 Estero Bow Co. crafts handmade hair accessories for people (and pets) of all ages.
©2022 Estero Bow Co.
Made with love in Estero, Florida.